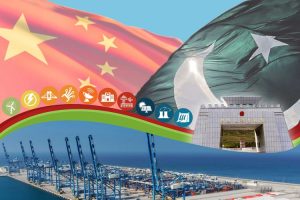 Ever since Chinese President Xi Jinping announced the Belt and Road Initiative (BRI) a few years ago, Beijing's role in global development finance has driven both admiration and paranoia around the world. Now, a
new report
by AidData has finally attached numbers to the phenomenon – and it's likely to drive further global debate.
Using data on over 13,000 Chinese-financed projects, committed between 2000 and 2017 in 165 countries, AidData explains how China has redefined the idea of development aid around the world.
According to the Organization for Economic Co-operation and Development (OECD), development projects are classified as Official Development Assistance (ODA) if they are concessional in nature. This includes grants, technical assistance, and concessional loans. Non-concessional loans and export credits, which add a heavier financial burden on the recipient country, are classified as Other Official Flows (OOFs).