By Namrata Goswami and Peter Garretson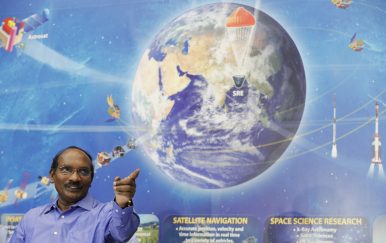 While the world has been focused on China's impressive space firsts, notably the Chang'e-4 landing on the far side of the moon, and U.S. proposals for a Space Force, India is seeing steady progress on its own comprehensive space program.
A number of important policy changes have been made and are in the works. These changes reflect both a changing international environment where nation states are competing across categories of prestige, military capability, and economics, as well as India's increasing material wealth and technological capability. A Standard Chartered report forecasted that India will overtake the U.S. economy ($31 trillion) in nominal GPD terms by 2030, to become the world's second largest economy at $46.3 trillion, only behind China ($64.2 trillion), projected to be the top economy.