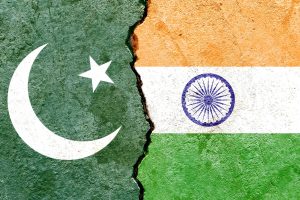 At the time of writing this, it seems that the current political crisis in Pakistan has entered a lighter phase. Former Prime Minister Imran Khan is appearing in courts for many cases that have been slapped against him (instead of refusing to come, as he had been doing before). He is also no longer being held incommunicado by the paramilitary forces; he is now instead held in a guesthouse and is at liberty to hold meetings there. With this fragile ceasefire reached, Khan's supporters are no longer protesting violently, although the army is still on the streets.
Yet there is little doubt the crisis will unfold further this year.
As elections should be held later in 2023, and as Khan and his party's popularity is growing again, the Shehbaz Sharif government is apparently trying to block Khan from entering the electoral battle. The current Pakistan Democratic Movement (PDM) coalition government and the military that is backing it seem obstinate in their attempts to get Khan disqualified from contesting future elections by having him convicted in at least some of the current court cases. If his supporters' protests continue, the government may even term his party, Pakistan Tehreek-e-Insaf (PTI), a terrorist entity and thus bar it from taking part in elections at all. This, by the way, would guarantee a victory for the parties of the ruling coalition, while disqualifying Khan would not; his party could still contest elections even in case of his conviction and personal disqualification. Thus, we can expect more pro-Khan protests if, and when: (1) Imran Khan is convicted and disqualified, (2) the PTI is barred from elections , and/or (3) the current coalition government wins the elections, applying all means necessary to do so.
Such protests may lead to clashes not just with police or paramilitary forces but even with the military. It is Pakistan's generals who have orchestrated the deposal of their former protégé, Imran Khan. These circumstances mean that throughout 2023, not only the Pakistani political system and economy, but even a part of the armed forces may remain weakened by these recurring and intersecting crises.
There are two main aspects that Indian commentators focus on. On the one hand, they highlight the idea that internal struggles in Pakistan brings India's own military forces some relief; on the other hand, the chaos in Pakistan may cause dangers for India as well.
The Enemy's Weakness Is Our Strength