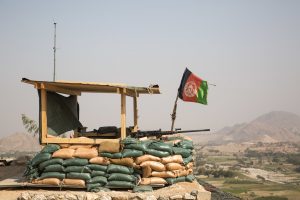 Optimism among Afghans regarding the country's peace process has decreased significantly in the past few months amid a spike in violence, according to a survey released Friday.
The Institute of War and Peace Studies found optimism had dropped to 57 percent when the survey was conducted from September 29 to October 18. That's down from 86 percent of those surveyed according to the previous assessment conducted over the summer and released in August.
Ongoing peace talks between the Afghan government and the Taliban in Qatar had been at an impasse until last week, when after nearly three months of talks the two sides agreed on rules and procedures for the negotiations. 
However, since the Afghan-Taliban talks started in September, violence has spiked significantly. The Taliban have staged deadly attacks on Afghan forces while keeping their promise not to attack U.S. and NATO troops. The attacks have drawn a mighty retaliation by the Afghan air force, backed by U.S. warplanes. International rights groups have warned both sides to avoid inflicting civilian casualties but a recent report from Brown University's Costs of War project noted an increase in civilian casualties, particularly under rules of engagement relaxed by the Trump administration in 2017 but also as Afghan forces took over the fight as the U.S. withdraws.