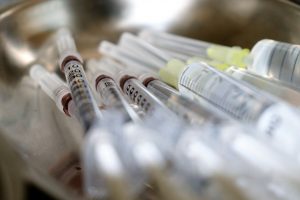 The coronavirus pandemic has directed the gaze of the world to the Serum Institute of India (SII), an unlisted private Indian pharmaceutical company which is currently producing AstraZeneca's vaccine, and is poised to produce other COVID-19 vaccines as well. In what ways does SII – a clear example of an Indian company successful on the global market – point to some of modern India's achievements and, yes, the country's failures as well.
SII is a an instance of a relatively small Indian family business growing to become not just a major company, but also a global player. The Poonawalla family represents the country's small, shrinking, but overall wealthy and well-educated Parsi minority. They hail from Maharashtra, one of India's most important states in terms of business, and, as their name signals, from the city of Pune, not far from the country's financial heart of Mumbai. The family started in a more traditional, "old school" business (horse breeding and racing) but moved to a modern and globally important one: producing vaccines.
Also typically for Indian elites, the SII was established by an India-educated father (Cyrus S. Poonawalla) who sent his son (Adar Poonawalla) through a Western education, and later made him the company's CEO. Adar Poonawalla has, in fact, been exposed to Western education even more than a "regular" representative of Indian elites, as he not only graduated from a Western university (Westminster University) but as a child, from the age of ten on, had been a student in a Western school (St. Edmund's School, Canterbury).