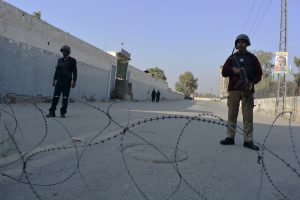 The National Security Council (NSC), Pakistan's principal decision-making body on national security, decided at a meeting on January 2 that "
any and all entities that resort to violence
" will be dealt with the "full force of the state."
"Pakistan's security is uncompromisable and the full writ of the state will be maintained on every inch of Pakistan's territory," the Prime Minister's Office (PMO) said after the meeting.
Amidst a rise in terror attacks, the NSC, which comprises the top civilian and military leadership, has decided that "no country will be allowed to provide sanctuaries and facilitation to terrorists, and Pakistan reserves all rights in that respect to safeguarding her people. "The NSC meeting, which is the first that General Asim Munir has attended as Pakistan's Chief of Army Staff (COAS), has brought clarity to Pakistan's policy towards the banned Tehreek-Taliban Pakistan (TTP) and its enablers.
Since the Afghan Taliban's takeover of Kabul in August 2021, Pakistan has tried all possible avenues to engage the TTP, including involving tribal leaders, religious scholars and the Afghan Taliban. In this effort, Pakistan also reportedly offered to rehabilitate TTP's fighters and their families, if the group was ready to abide by the constitution and relinquish its militant structure.