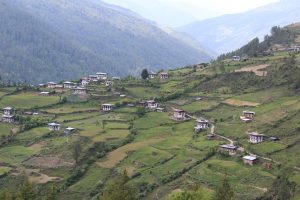 China is stepping up pressure on Bhutan to settle their bilateral border dispute. In addition to laying claim to more territory in Bhutan, Beijing has revived an old land swap deal that will require Thimphu to cede control over territory in order to settle its border dispute with China.
"The boundary between China and Bhutan is yet to be demarcated, and the middle, eastern and western sections of the border are disputed," Chinese Ministry of Foreign Affairs spokesperson Wang Wenbin said on July 21. "China has proposed a package solution to these disputes," he added.
Until recently, the Sino-Bhutanese border dispute involved territory in the western and central sectors only. Beijing claimed 764 square kilometers of Bhutanese territory: 495 sq km in the Jakurlung and Pasamlung Valleys in north-central Bhutan and another 269 sq km in western Bhutan.
Since early June, China has laid claim to the Sakteng Wildlife Sanctuary, which covers an area of 650 sq km and lies in Bhutan's eastern district of Trashigang.
It was at the Global Environment Facility (GEF) meeting on June 2 and 3 that China claimed Sakteng for the first time. Bhutan had requested funding for a project in the wildlife sanctuary and Beijing objected to the GEF funding it on the ground that it "is located in the China-Bhutan disputed areas." Sakteng is on "the agenda of [the] China-Bhutan boundary talk[s]," the Chinese delegate at the GEF meeting claimed.