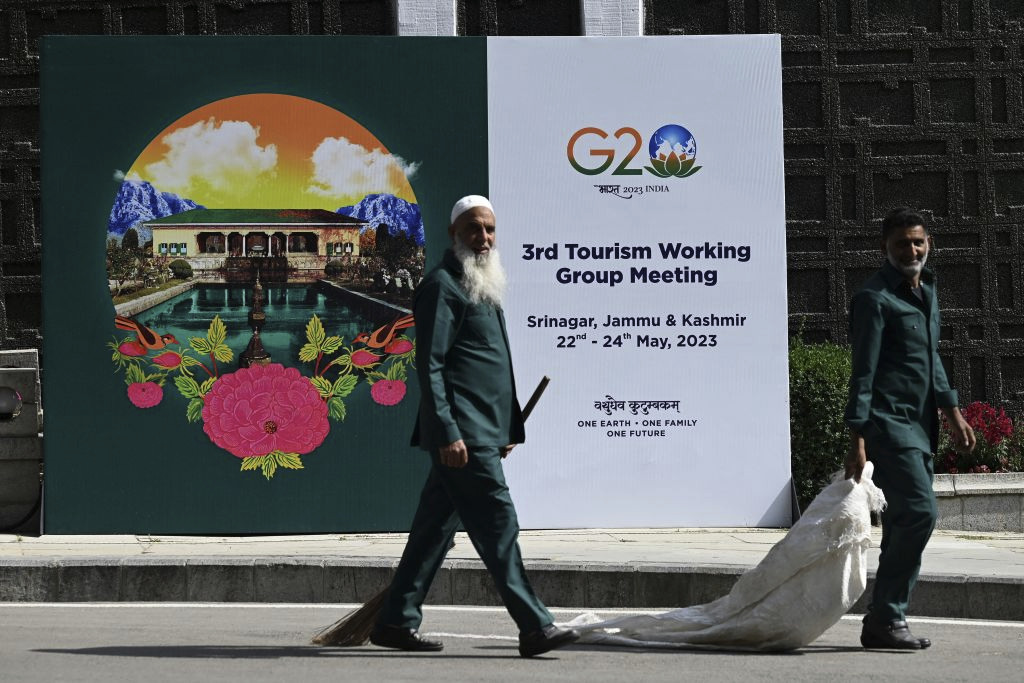 The history of the Islamization of indigenous non-Muslim populations of Kashmir is similar to that of the Middle East and North Africa: native non-Muslim peoples were first conquered by Islamic armies and then subjected to discrimination and persecution, which led to either death, conversion to Islam or departure/flight.
Due to killings and forced conversions, there are no Hindus remaining in Pakistan-occupied Kashmir, although it is still home to ancient Hindu sacred sites.
The anti-Hindu violence culminated in 1989-1990 when Pakistan-sponsored insurgents carried out an ethnic cleansing campaign against the approximately 95% of the Hindus living in the Valley of Kashmir.
Meanwhile, Pakistan remains a major sponsor of global terrorism.
Jihad is a global threat targeting the entire international community. For the safety and stability of the region and beyond, it is crucial not to let jihad succeed. India's sovereignty over Kashmir and the international community's support for hosting international events, as well as tourism in Kashmir, are critical for the global fight against terrorism. It is also beneficial to the residents of Kashmir – particularly women, peaceful Muslims, indigenous Hindus and other non-Muslim minorities.
Those countries that oppose Kashmir as part of India and attempt to dissuade international events such as the G20 conference to promote tourism are hardly advocating the establishment of a secular, pluralistic democracy in Kashmir.
Their goal, rather, is to create an Islamist state in Kashmir where women, religious minorities, and moderate Muslims would be persecuted – just as in anyplace else taken over by Islamic theocracy.
Such a state would also be a center of terrorism and instability in the wider region. The civilized world needs to support India's sovereignty in Kashmir against foreign interference from oppressive states -- such as China, Turkey and Pakistan.
A street in in Srinagar, in the Jammu and Kashmir region of India on May 23, 2023, during a G20 tourism meeting. (Photo by Tauseef Mustafa/AFP via Getty Images)
When India hosted a key G20 conference in Srinagar, the capital of the Jammu and Kashmir Union Territory of India, on May 22 and 23, even though the conference was reportedly attended by around 122 delegates, including 60 foreigners, it was boycotted by Pakistan as well as its longtime allies, China and Turkey.