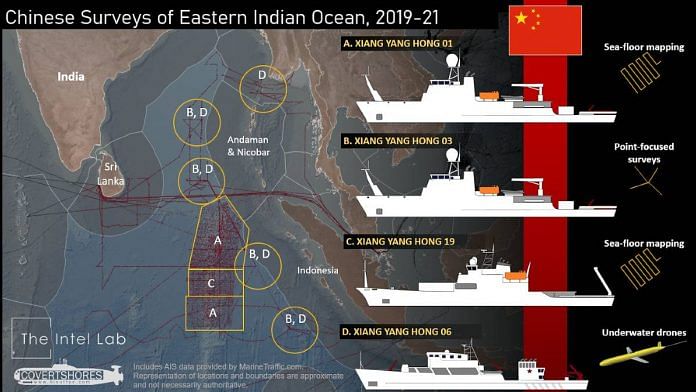 New Delhi: A Chinese government survey ship, the Xiang Yang Hong 03, is currently operating in the Indian Ocean and carrying out a search pattern west of Sumatra, the latest satellite and open source intelligence (OSINT) has revealed.
This same vessel was last week accused of 'running dark', i.e., operating without broadcasting its position, in Indonesian territorial waters.
China's Xiang Yang Hong survey ships are suspected of operating underwater gliders in the Indian Ocean to map the sea bed.