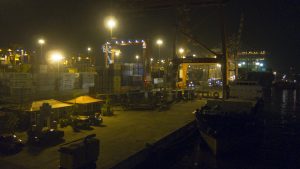 Despite hectic diplomatic engagement with Sri Lanka in the recent past, a key Indian project in the island nation now stands cancelled. The Sri Lankan cabinet
announced on February 1
that the country will operate the East Container Terminal (ECT) in the Colombo port as "a wholly owned" facility, going against a 2019 agreement that would have seen the ECT developed in a three-way partnership between India, Japan, and Sri Lanka. The Hindu,
reporting on the development
, had noted an Indian government source as saying about the possibility of Sri Lanka reneging on the 2019 Memorandum of Understanding: "We would hope that Sri Lanka does not unilaterally decide on this matter, as there is a tripartite agreement on it."
The newspaper also noted that pressure from Sri Lankan port workers had led the ruling dispensation in Colombo to take this decision, which is likely to further complicate India-Sri Lanka ties. According to the 2019 agreement, while Sri Lanka would retain majority stakes in the ownership of the terminal, the facility would be operated by the Indian multinational Adani Group – a point of contention between Sri Lanka port workers and the Rajapaksa government. As I had noted in an earlier article on the issue, the whole saga once again illustrates the complex relationship between domestic and international politics in South Asia, and how local political incentives and push-and-pull shape the latter.