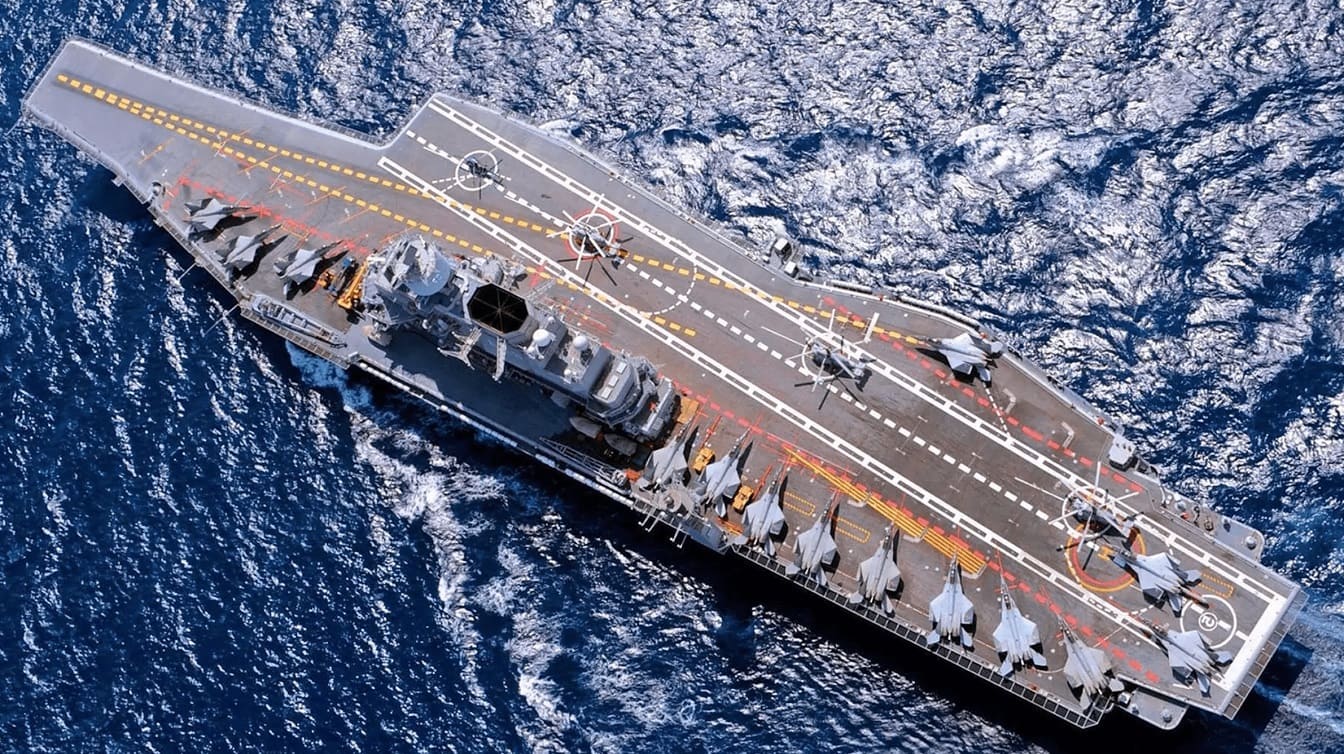 This week an indigenously built Indian fighter jet
trapped
aboard an
indigenously built aircraft carrier
for the first time. The flattop, INS Vikrant, is the second in the Indian Navy inventory. Vikrant's entry into service may seem to mark a phase change in Indian maritime strategy. That was the line coming from service chieftains. The chief of naval staff, Admiral R. Hari Kumar, heralded the landing and subsequent takeoff as "a momentous step forward towards the realization of our collective vision of Aatmanirbhar Bharat," or self-reliance in weapons manufacturing.
That's a fine thing from New Delhi's standpoint. Dependence on foreign companies for military hardware could compromise India's strategic autonomy in wartime. It's happened before. Memories of the 1965 war with Pakistan linger, for example. The U.S. government imposed an arms embargo on both combatants in hopes of sowing restraint during the fighting. U.S. defense firms withheld sorely needed spare parts and maintenance support under the ban. Indian leaders resented the embargo for constraining Indian forces' ability to do what they needed to do. To escape future coercion they resolved to diversify their base of arms suppliers and ultimately to approximate self-sufficiency in the armaments sector.
India turned in particular to the Soviet Union. Moscow saw an interest in cultivating military ties with the South Asian giant, and it harbored few scruples about uses to which Soviet-supplied munitions were put. Soviet armaments may have been inferior to those constructed in the West, but New Delhi could count on their being available in times of need.