By Rajeswari Pillai Rajagopalan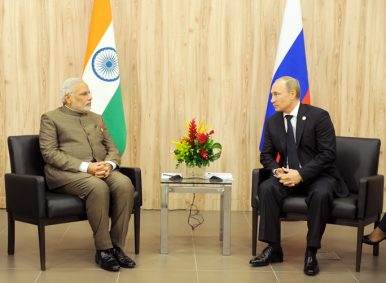 Recently, India's Foreign Secretary Vijay Gokhale, the most senior bureaucrat in India's foreign ministry, completed a visit to Russia. The visit shed light on the ongoing collaboration between the two countries and the opportunities and challenges for the relationship.
Unsurprisingly, official accounts of the visit focused on areas of collaboration, most of it already ongoing. The Russian embassy release said that the two countries examined "cooperation within the BRICS format, the current issues of the key multilateral export control regimes, including New Delhi's application for NSG [Nuclear Suppliers Group] membership, other non-proliferation and arms control issues, as well as topical international issues of mutual interest."
The evolving situation in Afghanistan too was covered by the two leaders. The foreign secretary is reported to have also met Russian Deputy Foreign Minister Igor Morgulov for Foreign Office Consultations, where they "reviewed the implementation of the decisions of the 19th Annual Bilateral Summit" between Prime Minister Narendra Modi and President Vladimir Putin in 2018.