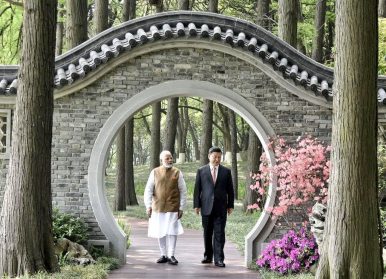 Last week, efforts to "reset" India-China relations culminated in an "informal summit' between Indian Prime Minister Modi and Chinese President Xi Jinping in Wuhan, China. Reports of the summit drew comparisons to earlier such summits between Indian Prime Ministers and Chinese leaders, notably Rajiv Gandhi's summit with Deng Xiaoping in 1988, and Atal Bihari Vajpayee's summit with Hu Jintao in 2003. 
However, these comparisons, particularly with the 1988 summit, fall short of India's objective for a reset leading up to and during the summit. Indeed, the 1988 summit was a crucial moment for both countries, leading to the
establishment
of a broad framework, or modus vivendi, for engagement between India and China where the two countries would "not to allow the border dispute to hold the rest of the relationship back." The Wuhan summit, by contrast, did not hold the same ambition.