Lying about facts to de-escalate tension in Kashmir is a playbook they've both used before.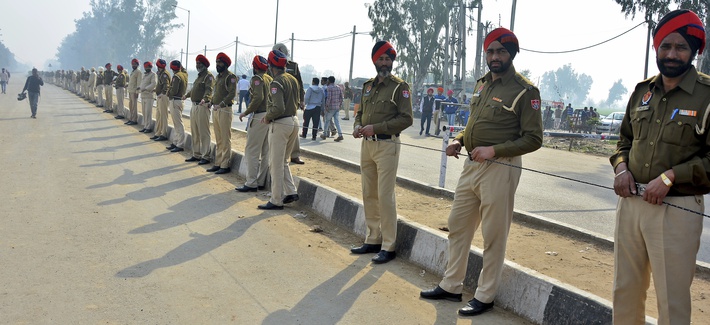 In May 1999, New Delhi discovered that Pakistani intruders had seized Himalayan posts in Kargil, part of Indian-controlled Kashmir. Initially, the Indian government believed that these infiltrators were scruffy mujahideen when in fact they were paramilitary soldiers, officered by Pakistan's army. Curiously, India publicly maintained the fiction that they were militants well after their identity was discovered. Counterintuitively, the falsehood facilitated a de-escalation of a conflict that had already become a limited war.
Nearly 20 years later, Pakistan has again initiated a crisis in Kashmir that has brought the nuclear-armed states to the brink of war. Once again, the two countries have rolled out a series of partial truths, and, in the case of Pakistan, outright lies. Indeed, while the facts of the matter are up for debate, it is clear that at least one casualty of this conflict has been empirically verifiable truth.