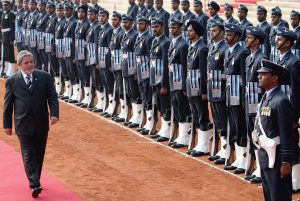 On October 30, Brazilians elected former President Luiz Inácio Lula da Silva (commonly known simply as Lula) to the Brazilian presidency once again. The unexpectedly tight race was decided by a margin of only 2.1 million votes, Lula taking 50.9 percent against incumbent President Jair Bolsonaro's 49.1.
Much attention will be given to Lula's domestic policy plans and implementation, which is understandable considering Brazil's many internal challenges. Besides, on the global stage Brazil's role has diminished since Lula left office in 2010, with the once emerging great power suffering corruption scandals and political crises that coincided with its worst recession in decades. Bolsonaro further damaged Brazil's international standing through his anti-globalist rhetoric while pulling Brazil out of several international institutions, accelerating the destruction of the Amazon rainforest, and cozying up to former U.S. President Donald Trump and Russia's Vladimir Putin.
In short, today Brazil's role on the global stage might seem less impactful than during Lula's earlier presidency (2003-2010). Still, it merits close attention, especially from states located in the Global South and particularly from India. To understand why, one needs to look at Brazil's international role under the earlier Lula administration and the ambitions that the president-elect's foreign policy advisor, Celso Amorim, expressed recently.