By Bérénice Guyot-Réchard and Kyle Gardner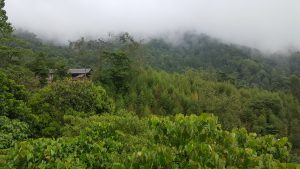 Media reports of a violent clash between Indian and Chinese soldiers at the Naku Pass in north Sikkim on January 20 have raised the specter of an eastward shift in the nine-month border standoff between the nuclear-armed neighbors. A clash between soldiers at the Naku Pass last May preceded the deadliest and longest standoff between the two countries in decades. Much of the past year's border tensions have centered on the shared border's western end, in Ladakh, more than one thousand miles west of Sikkim. But these latest reports suggest that tensions may be returning to the eastern sections of the 3,488-kilometer long disputed border. The confrontation could get more unstable if it spreads even further east, in Arunachal Pradesh, where just last week satellite images surfaced showing a Chinese-built village within India's boundaries.
China and India's antagonism along the Himalayas is a centuries-old story. Both countries want a fixed boundary line in the Himalayas; yet the physical geography, cultural landscape, and political history of the world's greatest mountain range has made any straightforward demarcation impossible.