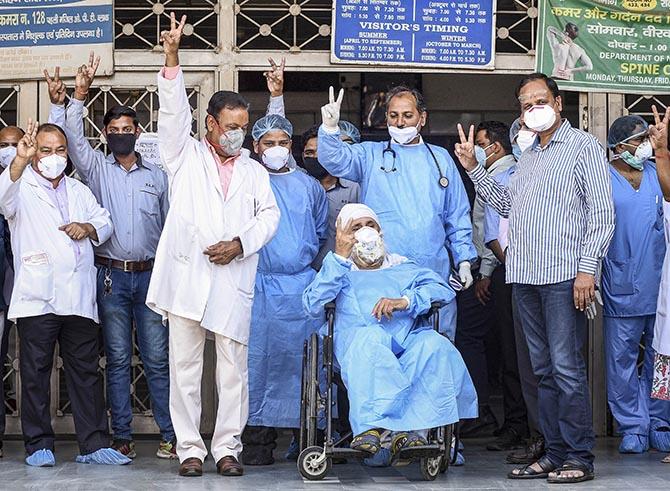 Dr Jayaprakash Muliyil, former principal of the Christian Medical College, Vellore, is one of the country's leading epidemiologists. He has served the Indian Council of Medical Research in various advisory committees in the past and his work involves decades of extensive research in the area of infectious diseases.
"The virus causes a mild disease in people in the younger age group and among those above the age of 60 years, the mortality is high. If you look at the country's population statistics, about 12.5 per cent are above 55 years of age. It means roughly 87.5 per cent are people whom I call young. So if you take care of the elderly and allow the transmission in younger population, but not too fast, just slow down a bit, it can work," Dr Muliyil tells Somesh Jha.
How should the government proceed ahead in the second phase after the current 21-day lockdown period gets over?
The principle of the whole strategy is based on an important recognition, that is by searching cases and isolating them alone, we will not be able to contain it. So the question of containing the virus is out.