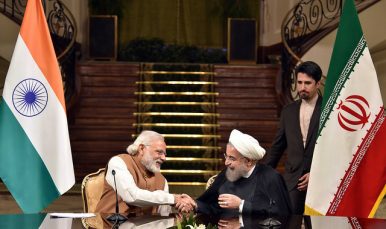 "Our objective is to starve the Iranian regime of the revenue it uses to fund violent and destabilizing activities," declared U.S. Secretary of State Mike Pompeo, briefing the press just as the United States was to hit Iran with sanctions on November 5.
Yet, as it turned out, eight countries were granted a waiver from U.S. sanctions when it comes to their oil imports from Iran. This means they may continue to purchase Iranian crude and not be pressed with sanctions from Washington because of this. The eight lucky nations include China and India, the two biggest buyers of Tehran's crude. This adds yet another question mark on the feasibility of the goal to "starve" the Iranian regime of revenue.
New Delhi has reasons to sigh with relief, but hardly to cheer. The toughening of Washington's attitude towards Tehran will make many aspects of India-Iran relations volatile.