By Monish Tourangbam and Anupama Vijayakumar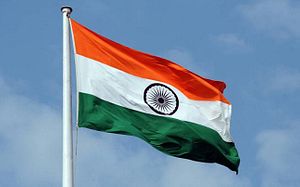 The recently concluded virtual meeting of the leaders of the Quadrilateral Security Initiative (Quad) drew the attention of Beijing. The Global Times has carried a number of commentaries calling out the Quad for varied deficiencies, including its "limited scope," "internal divergence," and lack of a "cohesive force from within," in addition to warning that the group will have negative repercussions for other multilateral groupings like the Brazil, Russia, India, China, South Africa (BRICS) and the Shanghai Cooperation Organization (SCO).
Despite the all too palpable strategic embrace between India and the United States, which forms the bedrock of the Quad, India's membership in the BRICS and SCO still count as important planks of its multilateral engagements. A severe downturn in Sino-Indian relations following the military crisis at the Line of Actual Control (LAC), coupled with rising tensions in U.S.-China great power competition, has seen a growing convergence between India and the United States to counteract China's unilateral and intransigent behavior in the Indo-Pacific region. The other members in the Quad, Japan and Australia, also happen to be treaty allies of the United States. They are increasingly experiencing difficult relations with China and also show intentions of growing their own strategic engagement with India. The recent inclusion of Australia in the U.S.-India-Japan Malabar exercise has added more heft to the Quad.
In the midst of these geopolitical tensions, the current discourse on the broader direction of India's foreign policy seems to revolve around New Delhi's close engagement with the United States while adhering to its historic inhibitions for formal military alliances. The unfolding geopolitical milieu has clearly prompted India to re-examine its status in the international system, and reflect upon the central undercurrent of its foreign policy orientation: the practice of strategic autonomy, whether through non-alignment in the bipolar Cold Ward era, or multi-alignment in the emerging multipolar era.