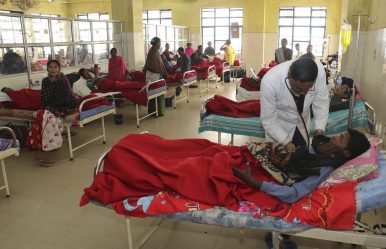 Poor quality (yet expensive) healthcare is becoming a national crisis for India.
Even as the ruling right-wing Bharatiya Janata Party celebrates the triumphant return of Prime Minister Narendra Modi for a second term with a historic mandate in the just-concluded 17th Lok Sabha elections, one of the greatest challenges confronting the new government will be the nation's health.
Lack of hospitals, missing doctors, ill-equipped health professionals, and paucity of funds have dogged the Indian health sector for decades. But as the country stakes a claim at the geopolitical high table under a nationalist government, its human development indices — including citizens' wellness — are increasingly coming under scrutiny.
And the picture isn't looking good. According to a recent study published in the British Medical Journal, the Indian medical industry fares poorly on many critical parameters, including quality of health care as well as qualification of doctors, traditionally regarded as a prized human resource in the West.