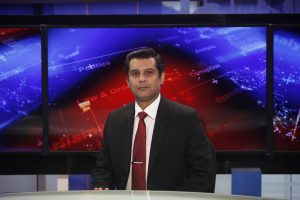 The killing in Kenya of an outspoken Pakistani journalist was a "planned assassination," a team of Pakistani investigators said in a report released Wednesday, weeks after the mysterious slaying triggered condemnations and calls for an independent probe.
Meanwhile, Islamabad police charged two Pakistani businessmen living in Kenya who had hosted Arshad Sharif in the African country with involvement in his killing. The report offered no evidence for its claims and there was no immediate comment from Kenya.
The 50-year-old Sharif was hiding in Kenya to avoid arrest at home on charges of maligning Pakistan's national institutions — a phrase used for critics of the powerful military, which has ruled Pakistan for half of its 75-year history.
He was killed on October 23, when the car he was in sped up and drove through a checkpoint outside the Kenyan capital and police opened fire. Nairobi police later expressed regret over the incident, saying it was a case of "mistaken identity" during a search for a similar car involved in a child abduction case.