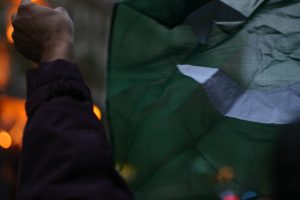 Pakistan has
rejected
the Indian government's recent amendments to land ownership laws in Jammu and Kashmir that now allow non-residents to purchase land in the valley.
Pakistan's foreign office in a statement said that the new law is a "clear violation of UN Security Council resolutions, bilateral agreements between Pakistan and India, and international law."
New Delhi's latest move to further co-opt Jammu and Kashmir comes at an important juncture considering Pakistan's politics. The development is likely to complicate Pakistan's Kashmir policy and efforts to decide the constitutional status of Gilgit-Baltistan (GB). However, it may end up reviving Pakistani opposition parties' relevancy in the country's political landscape.
Pakistan has announced its decision to hold the GB Assembly elections on November 15. The election comes in the backdrop of a heated debate in Pakistan to make Gilgit-Baltistan the country's fifth province.
However, the poll has become controversial as the country's opposition parties push to thwart any efforts to rig it. Recently, Pakistan's army chief met the leaders of all mainstream opposition parties to discuss likely constitutional changes to make Gilgit-Baltistan Pakistan's fifth province. The meeting has drawn controversy as the military chief is not technically permitted to discuss the country's constitutional matters with political parties.