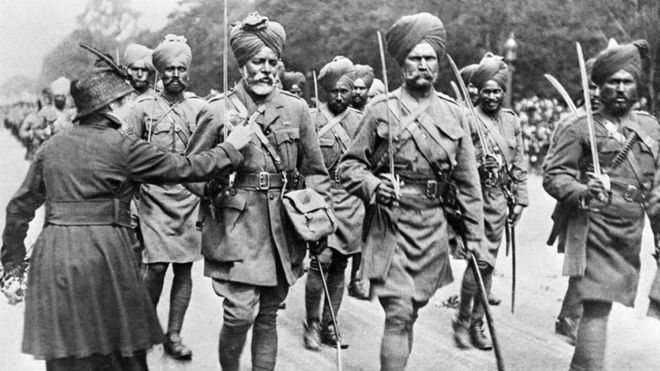 Approximately 1.3 million Indian soldiers served in World War One - and more than 74,000 of them lost their lives.
It's 100 years since the armistice of 11 November 1918 ended what was once called "the war to end all wars". But there are still many untold stories about the Indian Army from the conflict - personal accounts that show how global the war was, and how extraordinary Indian experiences were.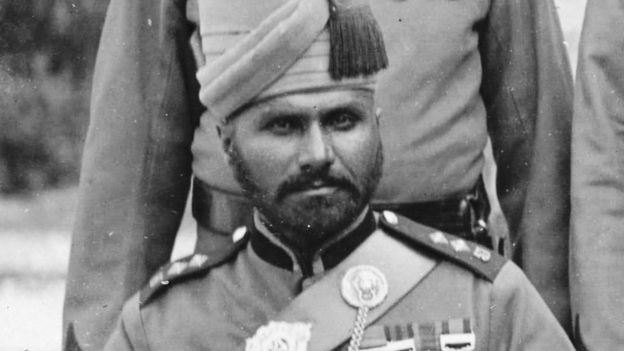 Historian George Morton-Jack relates some of these stories.
Of all the Indian troops who fought between 1914 and 1918 - there were four times as many as those from Australian, New Zealand, Canada, South Africa and the Caribbean combined - Arsala Khan of the 57th Wilde's Rifles was the first to go into battle.
He led the troops of the first Indian company to enter the British trenches on the western front, in Belgium on the night of 22 October 1914.
Arsala Khan went on to serve until 1918, in France, Egypt, German East Africa and India. Then, in the summer of 1919, he represented his regiment in London at the official Indian victory parade.