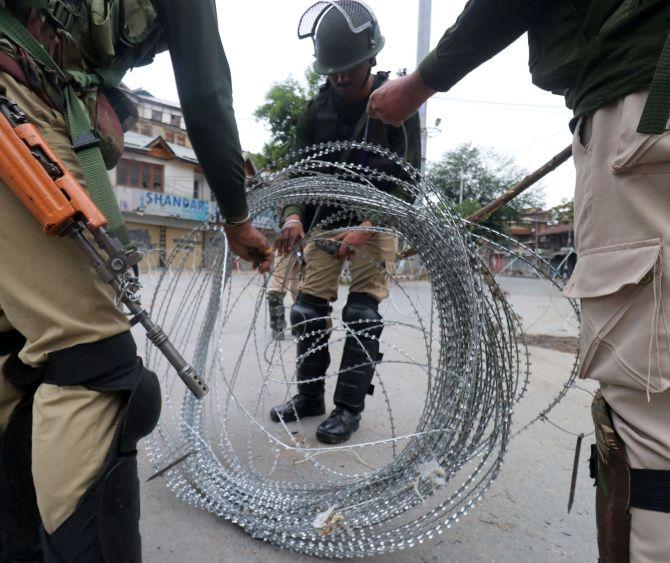 'If Islamic extremists regain power in Afghanistan, Pakistan will lead them to Kashmir as a fighting arena again. India needs to fortify Kashmir and prepare against these Islamic extremists before they come again.'
Dr Satoru Nagao is a visiting fellow at Hudson Institute, the Washington DC-based think tank. His research area is US-Japan-India security cooperation.
A former second lieutenant in the Japanese Army, he was awarded his PhD by Gakushuin University in 2011 for his thesis titled 'India's Military Strategy', the first such research thesis on this topic in Japan.
"Pakistan faces a serious economical and financial problem. Thus, without money, Pakistan cannot do a big military operation against India," Dr Nagao tells Rediff.com's Archana Masih in an e-mail interview.