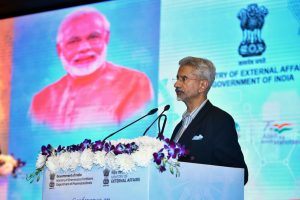 Fractured East-West relations over Russia's war in Ukraine and increasing concerns about China's global aspirations are set to dominate what is expected to be a highly contentious meeting of foreign ministers from the world's largest industrialized and developing nations this week in India.
The increasingly bitter rift between the United States and its allies on one side and Russia and China on the other appears likely to widen further as the top diplomats from the Group of 20 gather in the Indian capital on Thursday. U.S. Secretary of State Antony Blinken, Chinese Foreign Minister Qin Gang, and Russian Foreign Minister Sergei Lavrov will all be in attendance and battling for support from non-aligned members of the group.
While they will all be in the same room together, there was no sign that Blinken, who spent two days in Kazakhstan and Uzbekistan warning Central Asia about the threat Russia poses before traveling to Delhi, would sit down with either of them.
As it has at most international events since last year, the split over the war in Ukraine and its impact on global energy and food security will overshadow the proceedings. But as the conflict has dragged on over the past 12 months, the divide has grown and now threatens to become a principal irritant in China-U.S. ties that were already on the rocks for other reasons.