By Monish Tourangbam and Radhey Tambi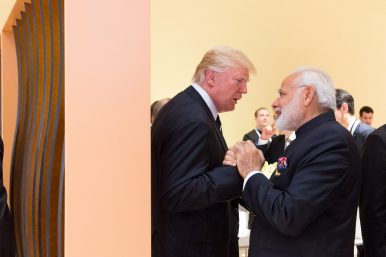 Ahead of the Modi-Trump meeting at the G-20 and Pompeo's visit to India, a serious task is set out for New Delhi.
As Indian Prime Minister Narendra Modi, after winning a second term, sets his eyes to confront major foreign policy challenges, India-U.S. relations stand at an inflection point. In the strategic context, India-U.S. ties are well-positioned for Modi 2.0 to move further forward. However, New Delhi and Washington seem destined to encounter a number of roadblocks in the economic sector, at least in the near future.
A number of high-level meetings are on the schedule, including a planned meeting between Modi and President Donald Trump on the sidelines of the upcoming G-20 summit in Osaka, Japan and an upcoming visit by U.S. Secretary of State Mike Pompeo to India. Therefore, it is imperative to reflect on the highs and lows of India-U.S. relations, and the way forward in this strategic partnership.