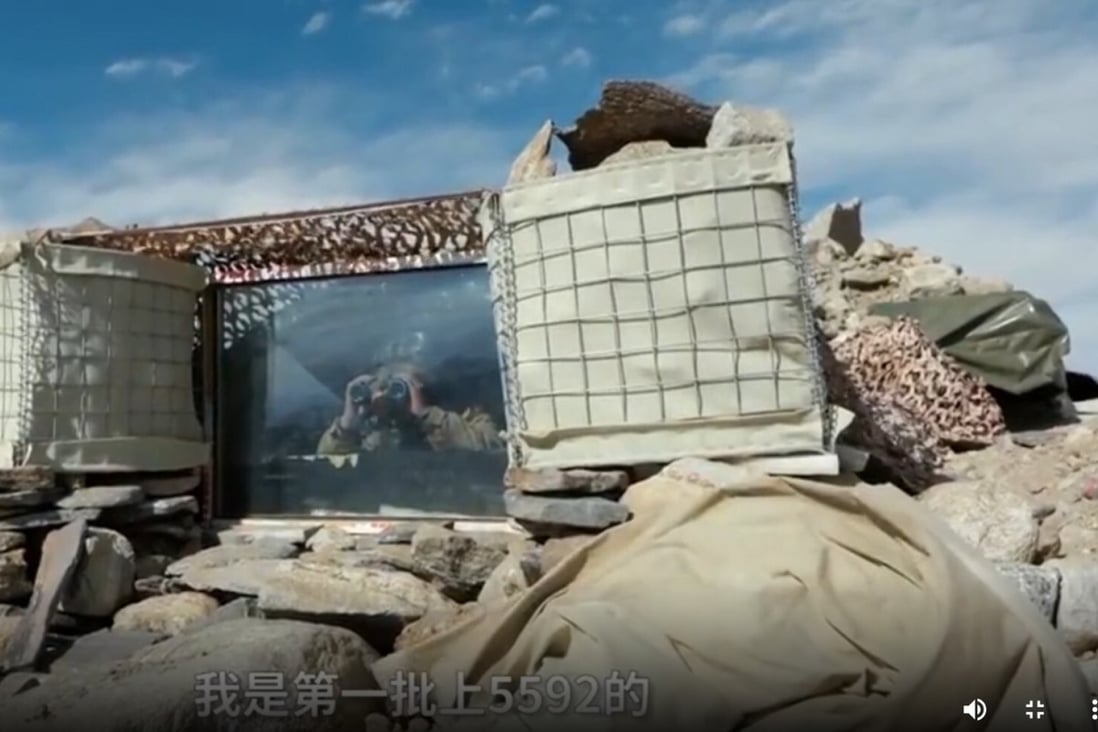 The Chinese military has said for the first time that it has established a fully fledged strategic observation post near its 
A 10-minute report by China Central Television (CCTV) said a platoon of People's Liberation Army (PLA) troops held a ceremony this month marking the establishment of the post, based around rocky walls 5,592 metres (18,346 feet) above sea level on Doklam Plateau.
"Compared with their Indian peers who still need to build rock walls as a windscreen in the border area, the PLA troops' facilities are more advanced and will be combat-ready for any possible fights," Beijing-based military expert Zhou Chenming said.
"The '5592' post [had been] a temporary sentry stop in the aftermath of the  
2017 border stand-off
, but now it is a permanent observation post with 24-hour and all-weather military observers inside."
India pushes to build roads near Chinese border, in a bid to boost infrastructure in border areas
The post, under the garrison based in Shigatse Military Base in Tibet, is located close to where the 2017 stand-off occurred between Chinese and Indian troops, according to CCTV.