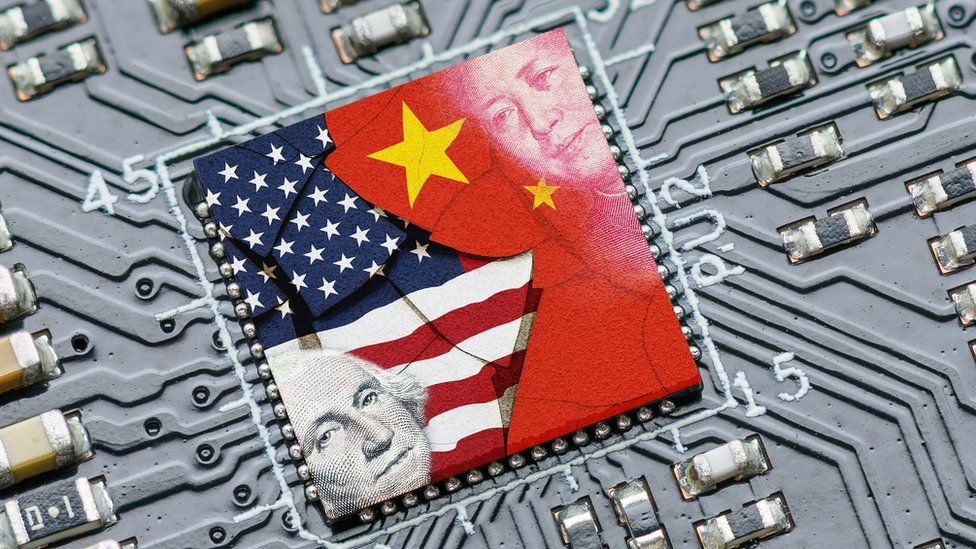 China has started restricting exports of two materials key to the semiconductor industry, as the chip war with the US heats up.
Under the new controls, special licences are needed to export gallium and germanium from the world's second largest economy.
The materials are used to produce chips and have military applications.
The curbs come after Washington made efforts to limit Beijing's access to advanced microprocessor technology.
China is by far the biggest player in the global supply chain of gallium and germanium. It produces 80% of the world's gallium and 60% of germanium, according to the Critical Raw Materials Alliance (CRMA) industry body.
The materials are "minor metals", meaning that they are not usually found on their own in nature, and are often the by-product of other processes.
Besides the US, both Japan and the Netherlands - which is home to key chip equipment maker ASML - have imposed chip technology export restrictions on China.