By Rajeswari Pillai Rajagopalan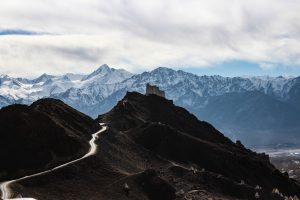 Since August 2019, China has consistently raised the Kashmir issue at the United Nations Security Council. Last week, on August 5, China again sought a discussion on Kashmir under the "Any Other Business" category in the UN Security Council. This was the third time that China has done this, following earlier efforts in August 2019 and January 2020. 
Indian responses to such efforts, as well as Chinese comments, are becoming harsher, a possible indication that the Indian government is losing patience with Beijing. 
Kashmir has not been on the U.N. Security Council's agenda since 1971. China resurrected the Jammu and Kashmir issue in the Security Council in August 2019 following the Indian decision to nullify Article 370, the special status given to the state of Jammu and Kashmir under the Indian Constitution. China has continued to describe the Indian action to remove the special status of Jammu and Kashmir and bifurcate the state into two union territories as affecting its territorial claims in the Ladakh region. In August 2019, China said the Indian decision was "unacceptable." India rejected China's criticisms, saying the decision was an internal matter with no impact on its external borders. China has persisted.