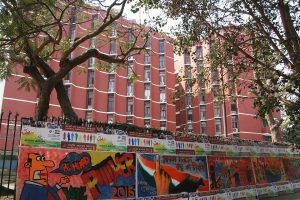 The Narendra Modi government's
formation
of an eight-member committee headed by former President Ramnath Kovind to examine the prospect of "One Nation, One Election" and recommend measures to that end has created a lot of suspense and apprehensions in India.
The idea behind "One Nation, One Election" is to hold parliamentary and state legislature elections simultaneously, a practice that was discontinued in India in 1967.
Since the government has also, rather suddenly, called a five-day special session of Parliament on September 18-22, there are speculations that the committee may submit its recommendations during that session itself. It would require lightning-fast action for the committee to come up with the recommendations in just two weeks.
Opposition parties have rejected the idea. The only opposition member of the committee, Adhir Ranjan Chowdhury of the Congress, the main opposition party, has declined to be a part of it.
"INDIA, that is Bharat, is a Union of States. The idea of 'one nation, one election' is an attack on the Indian Union and all its States," Congress leader Rahul Gandhi wrote in a tweet the day after the committee was formed.
This is not the first time that Modi's Bharatiya Janata Party (BJP) has brought up the issue of unifying elections. This is actually the fifth time, though this time they have made matters more formal with the formation of the former president-led committee, which is to start functioning immediately and submit the recommendations "at the earliest."
In November 2020, Modi called for simultaneous elections at every level — from the parliament and state assemblies to municipalities and panchayats (village self-government). This is what the Kovind-led committee is to explore.
The ruling dispensation argues that it would help reduce election expenses and free the administrative staff of a lot of election-related work, allowing them and politicians to focus more on "development."