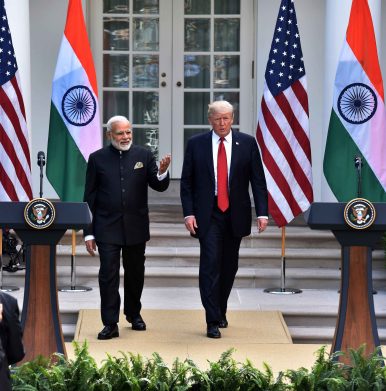 U.S. President Donald J. Trump, Japanese Prime Minister Shinzo Abe, and Indian Prime Minister Narendra Modi will meet on the sidelines of the upcoming 2018 G20 leaders' summit in Buenos Aires, Argentina, in what will be the first trilateral leaders' meeting of the three countries.
In a briefing on Tuesday, U.S. National Security Adviser John Bolton noted that Trump would meet Abe for a bilateral summit and that meeting would transform at some point into a trilateral meeting" with the Indian prime minister.
Bolton addressed the topic in the context of a question he received at a White House briefing on whether Trump would meet bilaterally with Saudi Crown Prince Mohammed bin Salman. Bolton said that Trump wouldn't meet the Saudi crown prince given his long list of sideline meeting in Buenos Aires, including the trilateral.