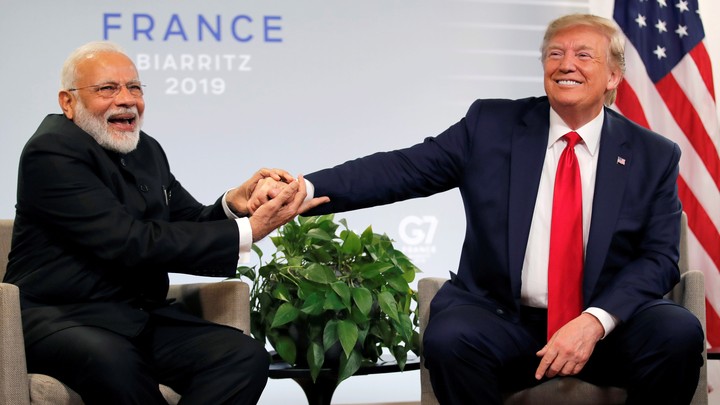 For sheer political spectacle, encounters between Donald Trump and Narendra Modi are hard to top. Last fall in Houston, both leaders put on a show for a raucous crowd of 50,000. They clasped hands before the multitude, and lavished praise on each other. Their encore performance in Modi's home state of Gujarat, India, later this month will be worth the price of admission, with crowds as outsize as the ambitions of the two headliners.
President Trump's inaugural visit to India comes after two decades of effort by administrations of both major political parties in both countries to shape a partnership between the world's largest and oldest democracies. The relationship was born of a shared sense of values, a shared economic stake in India's modernization, a shared (if usually unspoken) concern about China's rise, and a shared realization that Americans and Indians need to work together to tackle big, overarching challenges like climate change and transnational terrorism.
Yet beneath the public displays of affection and tangible signs of progress lie a pair of crucial questions: Will the strategic bet that America and India have made on each other deliver on its full potential? Or will the turn to narrow, transactional diplomacy and the corrosion of democratic ideals in both societies reduce the return on investment? The answers will have enormous consequences for both countries, the future of the Indo-Pacific, and the geopolitics of the century unfolding before us.