By Rajeswari Pillai Rajagopalan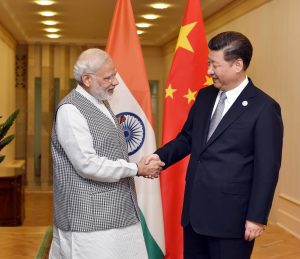 India was the first non-communist country in Asia to establish diplomatic ties with the People's Republic of China on April 1, 1950. But the plans for celebrating the 70th anniversary of the event have been hit by the coronavirus pandemic.
Despite the cancellation of 70th anniversary events, a senior Chinese official is reported to have said that the two countries "will emerge stronger and their relationship can scale new heights after the pandemic." The presidents and the premiers on both sides have exchanged congratulatory messages and have made the expected euphoric statements about the two working together to "bring more benefits to the two countries and peoples and contribute more positive energy to Asia as well as the world."
The Chinese Ambassador to India, Sun Weidong, tweeted Foreign Minister Wang Yi's reference to the Panchsheel principles, "the Five Principles of Peaceful Coexistence, which is a historic contribution to the promotion of a new type of intl relations." Considering Sino-Indian history, the Panchsheel may not have been the best reference, considering that Indian officials rarely invoke it because it is associated in Indian perceptions with the Sino-Indian war of 1962 and what is widely seen as Chinese betrayal. That aside, there are also questions about how the coronavirus pandemic will affect Sino-Indian ties.