Rahul Mahadeo Lad and Ravindra G. Jaybhaye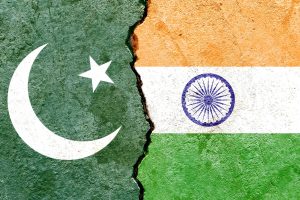 The Indus Water Treaty (IWT), one of the most effective water sharing mechanisms in the world, recently came back into the spotlight as a result of Indian action. In an official statement in January of this year, India announced its intention to amend the 62-year-old treaty with Pakistan. This action, which served to notify Pakistan and demand a response within 90 days, could cause the water sharing agreement to fall apart and trigger new round of negotiations.
For the first time since the treaty's signing in Karachi on September 19, 1960, the notification initiated the procedure for amendments to the treaty. India took this action in retaliation for what it referred to as Pakistan's "intransigence" in settling disputes regarding the Kishenganga and Ratle hydroelectric projects, both of which are situated in Jammu and Kashmir. Pakistan's "unilateral" decision to approach an arbitration court based in The Hague was also opposed by India.
Late last week, Pakistan replied in a letter. Although the specific details of the reply have not been reported, some Pakistani media outlets have quoted anonymous officials as saying the reply indicated Islamabad's willingness to discuss New Delhi's concerns. A spokesperson for India's External Affairs Ministry said the Indian side was examining the Pakistani response.
For a long time, the IWT has been the only stable area in the otherwise unstable relations between India and Pakistan. Since its inception, the treaty has drawn condemnation from both sides, but it has persisted nevertheless. Under the terms of the treaty, the waters of the eastern rivers (the Sutlej, Ravi, and Beas) are allocated to India and those of western rivers (the Indus, Jhelum, and Chenab) largely to Pakistan. As per the treaty, Pakistan is primarily responsible for managing the waters of the western rivers, while India is primarily responsible for those in the east.