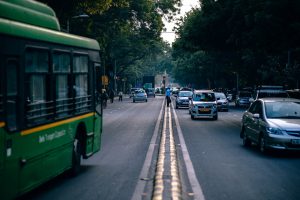 While the Indian government is aiming at a 5 trillion dollar economy by 2024, a recent report by UNICEF reveals that nearly a million children under five years old died in this South Asian country last year, the highest number of child deaths in the world. Experts believe that had the Indian government not heeded the word of vegetarian activists, the lives of many children could have been saved.
On nutrition, India also ranked 102nd among 117 countries on the Global Hunger Index 2019. And according to the Indian government's own National Family Health Survey, more than 35 percent of children under five years of age are underweight, over 38 percent are stunted, and more than half of all children are anemic.
To make sense of these statistics, The Diplomat spoke to a Belgian-born Indian economist and activist, Jean Dreze.
The Diplomat: According to government data, the budget for women and child development increases every year. For example, this year's budget for anganwadis, or government sponsored childcare centers, increased by 11 percent. However, a recent report suggests that there was little improvement in combating malnutrition. So what's wrong with the government's efforts?