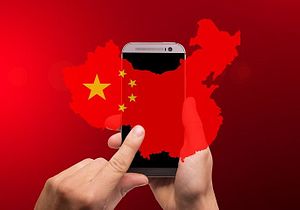 On Monday, the government of India announced its decision to ban 59 Chinese mobile applications within its borders. In a statement from the country's Ministry of Electronics and Information Technology, governing authorities from India accuse these Chinese mobile applications, including TikTok, WeChat, and Weibo, of mining user data and transferring data to servers outside of the country.
The ban on Chinese mobile applications was not appreciated by the Chinese government. China's Ministry of Foreign Affairs expressed concerns over the decisions and urged India to "uphold the legitimate rights of international investors."
Despite showing concerns about another country restricting the use of certain mobile applications within its domestic network, China has consistently blocked foreign apps, websites, and other internet services using its "Great Firewall," which stops internet users in China from accessing websites such as Google, the New York Times, and The Diplomat. Smartphone users are also not allowed to use mobile applications such as Instagram, Twitter, and Facebook.
The Chinese regime also has strict restrictions on the distribution of Virtual Private Networks (VPNs), which can be used to get around the restrictions. In 2018, a software engineer faced criminal charges and received a suspended prison sentence for selling software that helped internet users to bypass the Chinese government's Great Firewall to visit prohibited websites.