Rajeswari Pillai Rajagopalan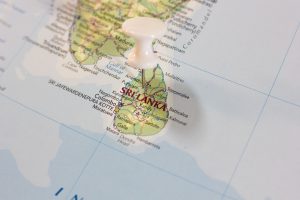 Sri Lanka has been caught in a tug of war between India and China. Most recently, a Chinese maritime research vessel, Shi Yan 6, was expected to enter Colombo for research in purposes, in collaboration with Sri Lanka's National Aquatic Resources Research and Development Agency (NARA).
NARA had earlier indicated that Shi Yan 6 will be in Sri Lanka "as per the agreement reached with the University of Ruhuna." However, the Sri Lankan university announced its exit from the project. The University of Ruhuna provided various logistical reasons for pulling out of the research partnership with the Chinese vessel.
Given India's objections to the Chinese ship docking in Colombo for a month, Sri Lanka is reported to have asked China "to defer the visit." But China insisted on sticking to the original schedule in October-November and demanded that the ship be allowed to dock in Sri Lanka. Sri Lankan Foreign Minister Ali Sabry said that Sri Lanka had "not given permission to the Chinese vessel Shi Yan 6, as Indian security concerns were important to the island nation." But he added that "negotiations were going on, and if the vessel complied with the standard operating procedures of Sri Lanka, then there would be no problems."