By Akshobh Giridharadas and Vaman Desai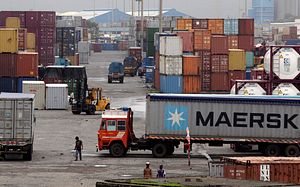 The COVID-19 pandemic has been unprecedented on many counts pertaining to public health, national security, and the global economy. Not since the Spanish Flu of 1918 has a pandemic brought economic powerhouses to such a standstill.
Even in its initial stages, when COVID-19 was myopically perceived as a China-specific problem, it was still a global conundrum — for as the finance adage goes, when China sneezes, the rest of the world catches a cold, alluding to China's position as the factory of the world.
When supply chains in China are disrupted that means supply chains around the world are disrupted. An eclectic mix of companies have been extraordinarily affected as production and distribution networks have gone awry.
But in the midst of this pandemic, as industries stall, there could be another form of disruption, in the sense used in Silicon Valley to signify the winds of change. What winds of change blow toward India?