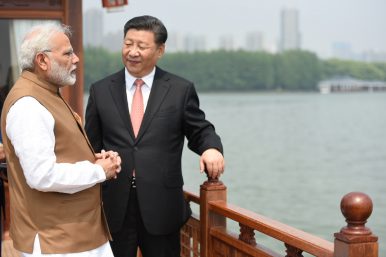 Indian Prime Minister Narendra Modi and the right-wing Bharatiya Janata Party have won a powerful mandate in India's 2019 general elections.
As India forms a new government and Modi begins a second five-year term, one of the fundamental foreign policy challenges that will remain high on the agenda in New Delhi is the nature of the bilateral relationship with China.
Modi's second term begins in a turbulent global context, with no sign that either the United States or China will unilaterally capitulate in the bilateral competition that exists between them.
During Modi's first term from 2014-2019, India unambiguously recognised that its strategic interests in Asia would be best served by betting on the United States.
But beyond the great power rivalry context, Modi will carry forward a complex bilateral agenda with China into his second term.