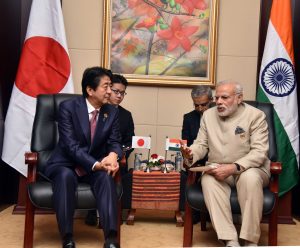 The arrival of China as a major actor in the international system is causing structural shifts in the distribution of power as it challenges the role of the United States and its allies. In its attempt to alter the existing hierarchy of states and exert its primacy, China has challenged the core tenets of the U.S.-led liberal international order.
For traditional U.S. allies like Japan ⁠⁠– a critical anchor in the hub-and-spokes San Francisco system of alliances — the strategic calculus has complicated even more under the Trump presidency.
At the global level, President Donald Trump's America First policy is underscored by an imprudent transactional approach, lacking a nuanced understanding of alliance management, and an aversion toward multilateralism, challenging the very rules that the United States created and has upheld since the end of World War II. At the regional level, strategic fluidity in the East Asian is influencing Japan to revisit its grand strategy. Although the overall U.S.-China military balance remains favorable in terms of aggregate capabilities, Japan is acutely aware that Beijing does not need to catch up to the U.S. globally to dominate its immediate periphery.