Rajeswari Pillai Rajagopalan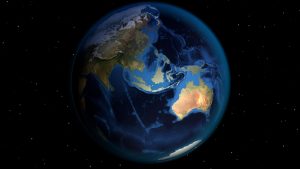 Modi, during his remarks at the summit, lauded Vietnam's important role in India's Act East Policy and as an "important partner of our Indo-Pacific Vision." He highlighted the "long-term and strategic view" of the India-Vietnam relationship and the breadth and depth of their bilateral ties. He also underlined the importance of their shared purpose of "peace, stability and prosperity" for the Indo-Pacific region.
The two leaders also signed a joint vision document, "India-Vietnam Joint Vision for Peace, Prosperity and People." The document is meant to drive the future of the India-Vietnam Comprehensive Strategic Partnership, based on their "deep-rooted historical and cultural bonds, shared values and interests, and mutual strategic trust and understanding between the two countries." The two countries also signed a "Plan of Action for period 2021-2023 for further implementation of Comprehensive Strategic Partnership" in order to strengthen their bilateral partnership with a clear agenda for the next two years, as well as seven other agreements that cover a number of important areas of cooperation including defense, nuclear safety and radiation protection, petro-chemicals, clean energy, and U.N. peacekeeping.
The fact that India and Vietnam have been at the receiving end of the China's aggressive behavior in the South China Sea and on the Line of Actual Control (LAC) has made the partnership even stronger. Given China's aggressive behavior in South China Sea, which has remained a significant challenge for Vietnam, the joint vision document devoted attention to it. The very first paragraph of their "joint vision" highlighted a "shared commitment to international law" and agreement to "work towards achieving a peaceful, stable, secure, free, open, inclusive and rules-based region."