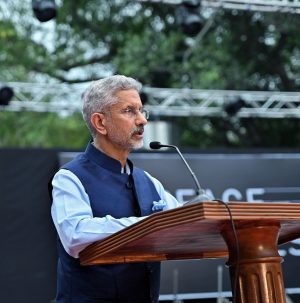 The foreign policy of the United States is not adapting to the challenges of contemporary geopolitical trends throughout the world. In seeking to push for international alignment with its economic and security goals, U.S. policy has instead become counterproductive.
U.S. foreign policy has long sought to prevent any single power from dominating the Eurasian landmass, home to the majority of the world's population and economic output. While there is no danger of this happening any time soon, U.S. foreign policy has recently alienated both friends and independent-minded allies such as Saudi Arabia, France, and Brazil.
The worldview of the U.S. foreign policy establishment more closely resembles a legal court— w here rules are enforced, and lawbreakers punished in order to encourage compliance from other actors — than a royal court, with its give and take, in which courtiers form and dissolve alliances as needed. This can lead to inflexibility because diplomacy has traditionally been characterized by compromise and the pursuit of national interests. The fruits of this foreign policy have recently been described by the former U.S. Secretary of the Treasury Lawrence Summers as being "a bit lonely," for the United States, "as those who seem much less on the right side of history are increasingly banding together in a whole range of structures." Summers went on to add that "somebody from a developing country said to me, 'What we get from China is an airport. What we get from the United States is a lecture.'"
Nonetheless, Summers, like much of the U.S. foreign policy establishment, clings to the notion that the United States is leading countries toward the right side of history, which presumably means a post-nationalist global order based on shared values and free trade.