By Siddharthya Roy and Sayan Ghosh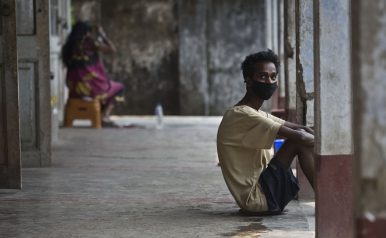 Aditi (name changed), 18, sat cross-legged on her private hospital bed in Kolkata. The black scarf covering her mouth did little to hide her emaciated face. Cheeks stained with long-dried tears, she stared at the ceiling unsure of whether she'd live or die – unsure of whether or not there was a real cure for her.
It had all begun about a year before our meeting, when she'd started experiencing severe bouts of coughing and unexplained weight loss. Her parents initially took her to a homeopathic doctor who had prescribed medicines. As is the norm in most homeopathic clinics, no diagnosis or pathological tests were done and whatever was given to her as medicine was to treat the symptoms.
The reason for choosing the local homeopathy practitioner was an obvious one – his fee was what Aditi's parents could afford and they trusted him to keep the disease a secret.
Needless to say, her condition worsened.