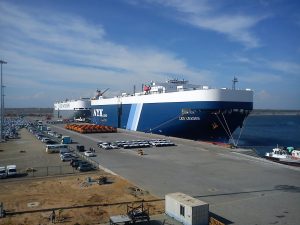 In an interesting turn of events, newly elected Sri Lankan President Gotabhaya Rajapaksa has raised concerns about the Hambantota port lease agreement with China, signed in 2017 by the previous government. During his very first interview as the newly elected president, Rajapaksa said that he will revisit the Hambantota port lease agreement and renegotiate it.
However, during a meeting with foreign correspondents based on Colombo, Rajapaksa clarified that his government is not hoping to amend the commercial terms of the agreement and is only looking at potential changes regarding the security of the port.
The Chinese government soon welcomed the statement from the Sri Lankan president. Issuing a statement, the Chinese embassy stressed that they respect the sovereignty of Sri Lanka and that the security of the port is in the hands of the Sri Lankan government and navy.