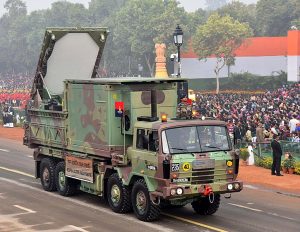 In a major success for India's defense sector, India reportedly outbid Russia and Poland to win a $40 million defense deal to supply four indigenously-built military radars to Armenia. These radars, known as SWATHI, were developed by India's Defense Research and Development Organization (DRDO) and manufactured by Bharat Electronics Limited (BEL).
Indeed, this deal is a major achievement for the "Make in India" program in the defense sector as it could open new opportunities in Europe for the sale of India's indigenous systems, at lower costs than equivalent European systems. It could also help the Indian defense industry to make inroads into markets in Southeast Asia, Latin America, and the Middle East. But this deal has other strategic implications. It is clearly aimed at countering increasing hostility from Turkey under President Recep Tayyip Erdogan toward India.
In September 2019, speaking at the 74th session of the UN General Assembly, Erdogan – who has aspirations to position himself as a strong leader in the Muslim world – raised the issue of Kashmir at the behest of Pakistan. The residents of Jammu and Kashmir have been kept "virtually under blockade," Erdogan, told the UN General Assembly, referring to the measures taken by New Delhi to maintain law and order in Kashmir following the revocation of Article 370. Erdogan also stated that the Kashmir issue has awaited a solution for 72 years and that a solution can only be found through dialogue between India and Pakistan — a position that India has strongly rejected, maintaining that Kashmir is an integral part of India.