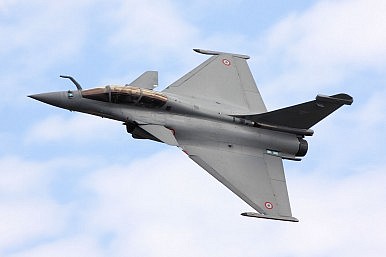 The political discourse surrounding the deal underscores a need for India to rethink its defense acquisition processes.
On July 20, when the Narendra Modi-led National Democratic Alliance faced its first vote of no confidence, the president of the Indian National Congress, Rahul Gandhi, hit out against the government on a host of issues ranging from job creation to foreign policy. However, one criticism has garnered particular attention: the allegation that Modi had overpaid for the fighter jets when he purchased 36 "ready-to-fly" Rafale fighter jets, and that the deal included financial irregularities that have amounted to a "scam."
While the government has defended the agreement as going beyond the original deal by bringing advanced weaponry such as the Meteor missile to India, and showcasing it as an example of Modi's decisive leadership style, the opposition has suggested that the government grossly overpaid for the jets when compared to the deal negotiated by the Congress, and is purposefully keeping the price details confidential. However, despite the exchange attacks between the government and the opposition parties, the controversy underscores a deeper and systemic issue facing India's acquisition of defense equipment, especially as India launches another tender for 110 jets.