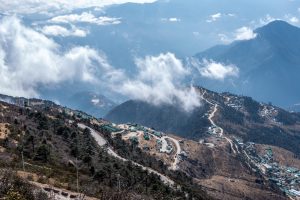 During his visit to Nyingtri and Lhasa in July 2021, Chinese leader Xi Jinping showed a renewed resolve and fortitude to obliterate the cohesion of Tibetan nationalism, identity, and the Tibetan people's steadfast faith in Buddhism. He spoke about the need to Sinicize Tibetan Buddhism, instill a collective sense of the "Chinese nation," and make Tibetans identify with China, Chinese people, Chinese culture, the Chinese Communist Party (CCP), and "socialism with Chinese characteristics."
Importantly, Xi also stressed the need to consolidate and securitize Tibet's borders. He asked people to "take root" (resettle) in the border areas, guard the borders, and defend the sovereignty and territorial integrity of the country. The Sino-Indian border in the Tibetan region is disputed, with China claiming the Indian state of Arunachal Pradesh as "South Tibet."
The geopolitical significance of Tibet is increasingly important for the CCP. It has only gained prominence since Xi came to power in late 2012, with subsequent border clashes with neighboring India at Doklam on the Bhutan-China border in 2017 and Galwan Valley (located on the western sector of the China-India border) in 2020, and a more recent skirmish at Tawang in December of last year.
The composition of the delegation from the Tibetan Autonomous Region (TAR) for the 20th Party Congress also strongly substantiates the increasing importance the CCP gives to Tibet's borders. Out of the 20 representatives of Tibetan ethnicity from the TAR for the 20th Party Congress, six were from the border villages of Lhoka, Nyingtri, Shigatse, and Ngari. In addition, the party secretaries (all of Han ethnicity) of critical border prefectures like Nyingtri, Lhoka, and Ngari were part of the delegation.
Tibetans living in the border areas of the TAR are thus duty-bound to be the "guardian of the land and builders of happy homes." They are given subsidies to patrol and protect the borders and are coerced to relocate to the border areas.