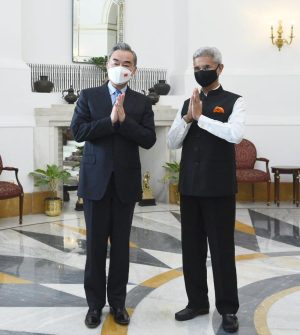 China's new Foreign Minister Qin Gang is
expected to make his first visit
to New Delhi on March 1 and 2 for the G-20 foreign ministers' meeting. The visit comes at a time when relations are at a historic low, with tens of thousands of Indian and Chinese soldiers backed by heavy weaponry remaining deployed along the China-India border.
In this context and at this juncture, it is worth analyzing where former Foreign Minister Wang Yi left off.
Wang's address at the Symposium on the International Situation and China's Foreign Relations in late 2022 showed that China's position on the border and the gaps in understanding and expectations between the two sides will likely cause troubles in China-India relations. In the year-end address, Wang, who is now director of the Chinese Communist Party's Central Foreign Affairs Commission, summarized China's foreign policy, diplomacy, and relations with various countries.
Coming roughly two weeks after the most recent clash between Indian and Chinese forces at Yangtse in the eastern sector of the Line of Actual Control, Wang's address provides some insights into China's posture towards India.