By Rajeswari Pillai Rajagopalan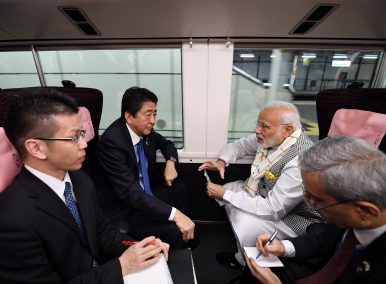 India's Defense Minister Rajnath Singh is on a five-nation East Asian tour, starting with Japan, one of India's increasingly important strategic partners. India's ties with Japan have grown tremendously in the last decade, though there are still many areas that remain untapped in this relationship.
In Tokyo, Singh co-chaired the annual Defense Ministerial Dialogue with his Japanese counterpart Takeshi Iwaya, and his trip had several other interactions as well including a call with Japanese Prime Minister Shinzo Abe. Concerns about the strategic consequences of a rising China in the Indo-Pacific is providing greater momentum to the India-Japan partnership. This annual ministerial dialogue is one more platform for strengthening the defense and security bonds between the two countries.