By Prashanth Parameswaran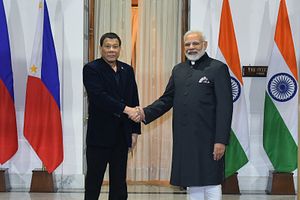 Last week, we heard renewed talk of the Philippines' interest in acquiring Brahmos missiles from India. While speculation about such a deal is far from new, it has nonetheless spotlighted the significance of an ongoing activity between the two countries which, if materialized, could extend beyond their bilateral relationship.
As I have observed before in these pages, while defense collaboration between India and the Philippines has been quite basic up to this point, with areas such as naval ship visits, training, and education, there have been efforts by both sides to boost this aspect of ties still further in realms such as military equipment and maritime security amid wider regional developments, including concerns about aspects of China's behavior and broader convergences tied to the Indo-Pacific. This has continued on into 2019 as well, which marks the 70th anniversary of the establishment of diplomatic ties between the two countries.